Sueno is the ONLY Perlino-Dun of Pure Spanish Portuguese Bloodlines in the World to have Spanish Sport Horse and North American Papers! Until the books where split in the 1960`s the PRE (Pure Spanish) and PSL (Pure Portuguese, or Lusitano) where registered in the same stud book and where the SAME Breed.
Sueno was the first and only Perlino to be DNA`d and Micro-chipped by the Spanish Military (Cria Caballar) before the closing of the CDE stud book in Spain.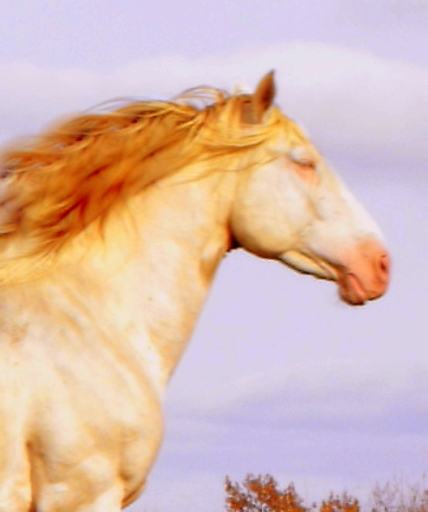 From his sires side he carries heavy Bocado/Terry/Cartusian (Oldest Spanish lines) and from his dams side Pure Viega (Believed to be the purest strain) Lusitano blood. The Viega are renown for their ability to work cattle as well as perform to the highest levels of Dressage.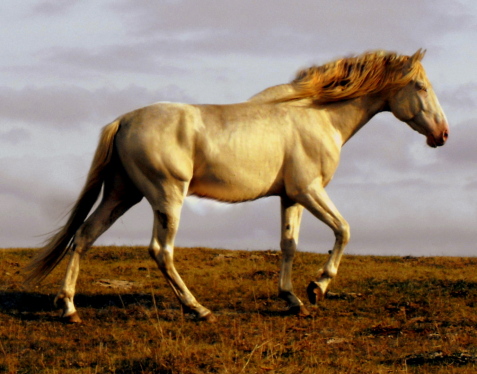 As a breed, the Iberian, or Andalusian, is the historical horse of the Iberian Peninsula dating back 25,000 years. Used for even longer then that of even the Arabian. Calling the Spanish Andalusian(PRE) and the Portuguese Andalusian, PSL or Lusitano) separate breeds, would be like calling the Straight Egyptian Arabian, Pure Polish,. Russian, Crabbet and Spanish Arabians..different breeds! Kind of funny really : )
Examples of Famous "PSP" of recent history:
There is NO denying the greatness in the following horses:
NOVILHEIRO (Grand Prix dressage horse, Intermediate eventer, International show jumping British champion), sire of international dressage horses, international show-jumpers and leading bullfighting horses in Spain and Portugal .
OPUS (leading bullfighter in Spain for Alvaro Domecq), sire of leading bullfighting horses in Spain
ORPHEE (French dressage champion, 1992 Olympic contender),
NEPTUNO (another top bullfighting horse in Spain ),
The two grey "V.O" driving horses, leaders of the team that won the World Driving Championships in 1996 for Felix Brasseur,
The many performers of the Domecq School in Spain .
COFRE (Andrade bullfighting stallion, winner of both the classical dressage and doma vaquera Iberian cup at the Madrid fair, leading stallion in Mexico).
Not to forget one of the only Iberian stallions to bet out and out jump most European Show Jumpers at Spruce Meadows in Calgary for years! The very short 15 hand Black "Hawk! He had a 6`2 foot rider too!
We also stand stallions of Pure Spanish Bloodlines (Merlin 1, sire of Multiple Provincial Dressage Champions and Res.) and Xadrez (Shads) imported PSL (Lusitano) from Brazil.
So far 100% of Sueno`s foals have in harited Sueno`s calm and very loving and willing nature, excellent conformation and type as well as his "Dun Factor" traites of leg barring and dorsal.
ALL of Sueno`s foals can be registered with the International Andalusian and Lusitano Horse Association as Pure (if out of Purebred Andalusian mares) or Partbreds. All foals can also be registered as Iberian Warmbloods.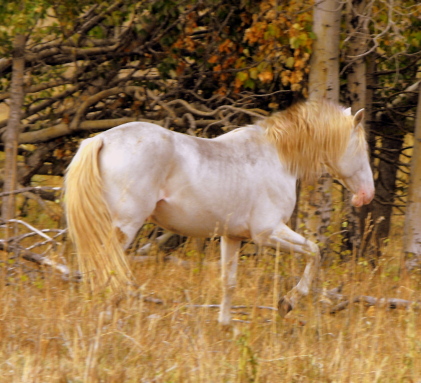 Photos taken October 5th 2009 as a 3 year old. Below is Sueno with our senior "PRE" (Pure Spanish) stallion Merlin (15 years old)



Posts

: 112


Join date

: 2009-03-23


Age

: 58


Location

: Lamont, Alberta





Similar topics
---
Permissions in this forum:
You
cannot
reply to topics in this forum